Ziva David/ FaceClaim - Cote De Pablo /TAKEN
Ziva David is a former Mossad officer. So far, it's been confirmed she speaks at least 9 different languages; English, Arabic, Turkish, Spanish, Italian, Russian, French, Hebrew and German. A native of Israel, Ziva is perhaps best known for having a general lack of understanding for American culture. She frequently messes up common American phrases and mispronounces slang. Ziva is in a committed relationship with co-worker Tony DiNozzo, despite many people advising against it. However as much she cares for him, this does not affect her work. 
Jenny Shepard/ FaceClaim - Lauren Holly / TAKEN
Both Gibbs and Jen have flashbacks which reveal there is some history, and also he often addresses her as 'Jen' and is corrected to 'Director'. She is one of very few that address him as 'Jethro'. There has consistently been a hint of flirtation between the too, including one episode in early Season 3 when Gibbs says "You always were good undercover". This is continued throughout Season 3 onwards with references to Paris.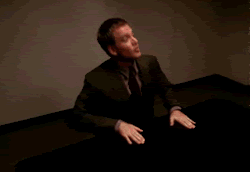 Tony DiNozzo/ FaceClaim - Michael Weatherly/ TAKEN
Anthony DiNozzo is an Special Agent and an experienced Investigator. Tony is a film buff and constantly reminds everyone about different movies and plot scenarios. Tony loves women and can't help but to tell the team about all of his dates. However ever since he and Ziva David started dating his views on one night stands have changed.
Abby Sciuto/ FaceClaim -Pauley Perrette
Abby Sciuto is the Goth Forensic Scientist. She's a little bit of a geek when it comes to technology, particularly with the equipment in her Lab. She names and talks to her machines, and her favorite is "Major Mass Spec". Abby was once in a relationship with Tim McGee, but it fizzled out in Season Two and the pair have become close friends as a result. She has demonstrated a soft spot for the Probie agent on more than one occasion but their relationship is less romantic and more that of best friends or even siblings now.
Jessica 'Jess' Knowles/ FaceClaim - Sarah Hyland/ TAKEN
Jessica Knowles is one of the forensic Scientists that works for FAOA. She is a shy character and some what socially awkward. She likes to keep her personal life private and raely talks about herself. She gets on will with Special agent Mcgee, however she is still very shy.
Rose Ashlyn/ FaceClaim - Lindsy Fonseca/ TAKEN
Special Agent Ashlyn is one of FAOA's top agents. She is originally from England and sued to work as a liaison officer for the CIA. However when she got involved personally with a co-worker, she found if difficult to stay with the agency and moved to FAOA. She is bold character who is not affraid to speak her mind. Some of the other agents get o her nerves sometimes for example Tony and Sam however she manages her feeling well and they do not get in the way of her work.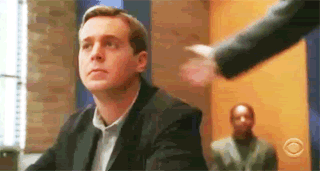 Timothy McGee / FaceClaim - Sean Murray/ TAKEN
Timothy McGee attended MIT and The John Hopkins University. As the junior field agent of the team, McGee is often subject to ridicule from the likes of DiNozzo and David, and to some extent, Gibbs. McGee's relationship with DiNozzo is almost that of a popular child making fun of a nerd. Although, they often fight with each other, there are several instances where it shows how much they care about each other. They have a very antagonistic relationship, but most view of it as that of brothers.
Megan Parker/ FaceClaim - Selena Gomez/ TAKEN
Special Agent Megan Parker is one of the youngest agents on the team. She is a bright intelligent girl who cares deeply about bringing closure to families. Megan is the only child do Simon and Diana Parker, both parents where former FBI agents. Megan always loves a good laugh with the rest of her team, she has form a great relationship with Abby Sciuto, who she now classes as her big sister.